Wanderlust is a wonderful, wonderful thing – the best part about it? Memories. The real fulfillment that travel brings is in the opportunity to hoard memories as you move around. And lets be honest, there's nothing better than doing all this and more smartly – without burning a hole in your pocket!
Everyone knows about the revered and phenomenal JetPrivilege brand. They give their members an opportunity to collect JPMiles through a variety of activities. From air travel to dining to shopping – there is no part of an urban lifestyle that isn't encapsulated in this programme. The whole concept is that you do what you would normally do, just collect a lot of JPMiles along the way. Genius, isn't it?
JetPrivilege chose a really cool way to bring this campaign to life. Instead of going after big celebrities, they stuck to the core essence of a slice of life campaign by doing a seamlessly integrated blogger activity. They got a few of the most popular bloggers to first hand experience the JetPrivilege  iCollect way of living their day to day life – and reap the benefits! It makes for really gripping story telling too.
There's Shereen telling us how simply enjoying her fashion dose of Vogue can get her a free flight. Not bad, eh?
Or, you can enjoy a yummy bite at your favourite restaurant and earn more than just a foodgasm in return!
And hey guess what, hailing a cab just got rewarding too! 😀
Care to rejuvenate at a spa and also earn hundred of JPMiles? You got it, dude.
We aren't kidding – a whole bunch of people out there are livin' up thanks to JPMiles!
In fact JetPrivilege extended a challenge to a certain Ajay Awtaney, to collect 25000 JPMiles on his 4 day trip to Singapore.
He accepted the challenge and booked his tickets to Singapore earning 13,800 JPMiles straightaway. He swiped JetPrivilege/ Jet Airways co-brand credit cards for some meals and gifts, and earned 307 JPMiles more. The next day, he was one of the lucky souls who went to see the Coldplay concert and earned 4350 JPMiles while booking the tickets.
A few garden tours, cab rides and a return ticket later, he had already crossed the 25000 mark, and won the challenge.
And these are just some cherry picked instances of a whole range of fun, everyday things that can get you to collect JPMiles. And then you can go cray redeeming the JPMiles on free flights. We love iCollect and we love the campaign! So what are you waiting, just do what you gotta do but make sure you collect some JPMiles for it!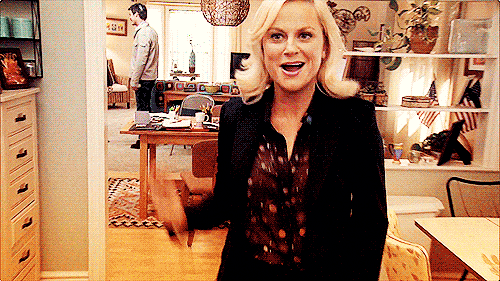 #DontStopCollecting!